The boards
The boards have a square grid for managing the robot's movements, and instead of adding a graphic grid on top of the floor, the floor was designed with tiles that created natural squares and lines in between them.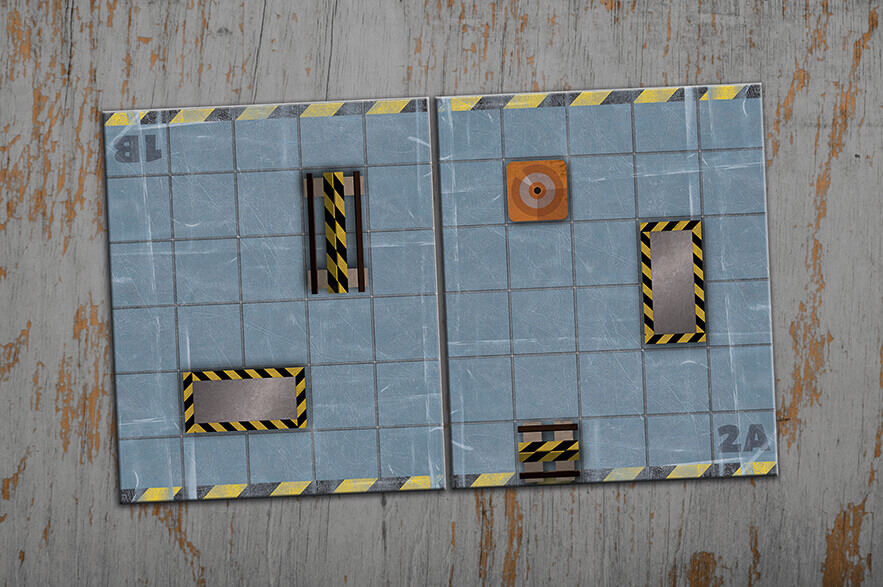 The game comes with two different boards, each with two different sides. Thanks to this the arena can be constructed in lots of different ways with no extra components. Each side is marked with its board number and side letter. It was made to look like it could be part of the floor for it to not stand out too much, since it only matters during setup.

Barriers
On the boards there are some spaces that are blocked. To visualize this, we chose to design barriers that look like they could logically be available for the kids. They all have a warm orange-yellow color scheme to contrast against the blue floor, making them stand out.

Tape and scuffs
To make the floors feel like they belong in an old abandoned robotics lab, it was made to look very worn with scuffs and scratches all over. Warning tape was added on the short edges of the boards as an addition to the old, worn look, but it also makes it clear that the boards are only made to connect on the long edges.